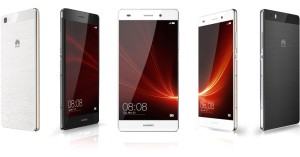 We have entered the month of November and this means that we immediately welcomed the end of 2015. We will discuss some of the smartphones launched this month or next month. Consider some smartphones which we will discuss in this article. There may be some that are suitable for you.
4 The Best Smartphone Released on 4th Quarter 2015
1. On 7 and Samsung Galaxy On 5
Samsung launches two new smartphones at affordable prices on 3 November 2015 in New Delhi, India. The first smartphone is the Samsung Galaxy On ​​7 with a screen of 5.5 inches, the main camera 13 MP, front camera 5 MP, battery 3000 mAh, chipset Qualcomm Snapdragon 410 quad-core 1.2 GHz and RAM of 1.5 GB. Furthermore, the internal memory capacity of 8 GB which can be expanded with microSD card of up to 128 GB.
Meanwhile, the Samsung Galaxy On ​​5 is a smaller variant with a screen 5 inches, the main camera 8 MP, and the battery is 2600mAh.
2. Doogee T6
Doogee, smartphone manufacturers from China, plans to launch a smartphone with a large battery in late November or early December. Before Doogee T6, this manufacturer has presented several smartphones that have a large capacity battery as Doogee Homtom HT6 (6250 mAh) and Doogee S6000 (6000 mAh).
However, Doogee T6 not only comes with a battery capacity of 6000 mAh, but also with Pump technology-Express quick charging.Some other specs of Doogee T6 includes 2 GB of RAM, chipset MediaTek MT6735, the main camera 8 MP, as well as the front camera of 2 MP.
3. Xiaomi Redmi Note 2 Pro
Previously, we've seen a picture smartphone Xiaomi with a body made ​​of a metal material that is suspected as Xiaomi Redmi Note 2 Pro. Currently, this smartphone has been certified in China and is expected to be released in November.
Xiaomi Redmi Note 2 Pro will have a screen of 5.5-inch resolution of Full HD, the main camera 13 MP, front camera 5 MP, battery3060 mAh, and 2 GB of RAM. Furthermore, this smartphone will be equipped with a microSD card slot and interface MIUI 7.
4. Huawei Mate 8
Huawei Mate 8 already attracted the attention of many people although it will be released in the fourth quarter of 2015, most likely in November. This smartphone is increasingly popular because of Kirin 950 chipset is equipped with the Huawei Mate 8 claimed to be tougher than a Samsung Exynos 7420 and made ​​by Qualcomm Snapdragon 820.
This is the fourth smartphone to be launched in November or fourth quarter of 2015.
Continue reading →